31 Fun Halloween Games
Game Ideas for Both Kids and Adults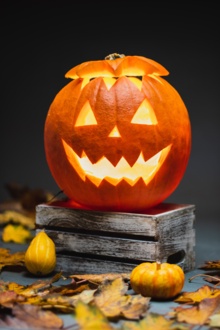 Here is the list of my favorite Halloween games. You will find fun Halloween games for kids, teenagers, adults, and older people, with easy instructions on how to play and what you need.
Some games are very low-key and perfect to play inside, while others are more fast-paced and better suited for outdoor activities around your neighborhood or backyard.
There will be some scary games, even for adults, and many Halloween games for the kids, where grown-ups, of course, also can participate. I try to have grown-up versions of as many games as possible if adults at a party want to play some Halloween games, too!
When possible, I try to provide fun suggestions and ideas for playing the games in different styles. Many games have unique variations; some are new Halloween games I've made myself. All to make it easy to choose what fits your guests and party the best.
You will also find Halloween printables for some games in this category. The printables are not for free, but I will, in many cases, provide you with some of the content so you can easily make your own if buying is not an option for you.
Happy Halloween!
Buy a Bundle of 12 Halloween Printables
These are original printable designes ready to be printed and played! They help you prepare for your Halloween games and makes it easier to host a great party.
When you buy the bundle, you immediately get a link to the downloadable files. Print as many copies as you want!