45 Adult Party Games
Fun party games inside for adults and teens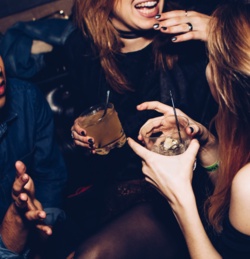 Here are the best party games for adults and teens.
We've collected a wide selection of games to ensure there is something for all kinds of parties.
Whether you are hosting a birthday party, bachelorette or bachelor party, college dorm party, dinner party, or a sleepover, you'll find lots of games to choose from.
Most of these game ideas work great indoors. Some games are individual competitions while others play best in teams or work for both. There are group games where everyone plays simultaneously, and there are relays where the team members go one at a time.
These games are fun to play and watch. Spectators will have fun too! We've mixed tricky thinking games and parlor games with fast-paced party games. As a result, you'll find many ideas for games even if you don't have a lot of space to play.
We hope you find the games you need to delight your guests!